An opportunity for the local community to purchase the Vale pub in Ystrad Aeron. On Wednesday, 25 of August, representatives of Dyffryn Aeron organizations gathered to discuss ideas regarding what difference buying the Vale could make to the community.
Rowland and Daphne Evans have owned the Vale for years, but the pub is now for sale and the current tenancy will end in the autumn. Concerned about the future of the pub, and that it might close, a small group came together to see if a co-op could be formed to buy the pub, and run it as a community pub. And now the small group has increased, as representatives of organizations have had their say in the first session.
"It's a place to drink and eat, to laugh and have a healthy debate, to play pool and sing and plan the next play," says Iwan Thomas, one of the locals who startedto wonder whether the community could buy the pub. "But it's more than that. Some mentioned that the Vale is something else too – it is a 'place to learn to live'. It is the heart of the community that has a cultural feeling – it would be a challenge to create such a place from scratch."
In the session, inspiration from other social enterprises were shared. It was a boost to hear that a community such as Llandwrog had purchase the Ty'n Llan pub recently.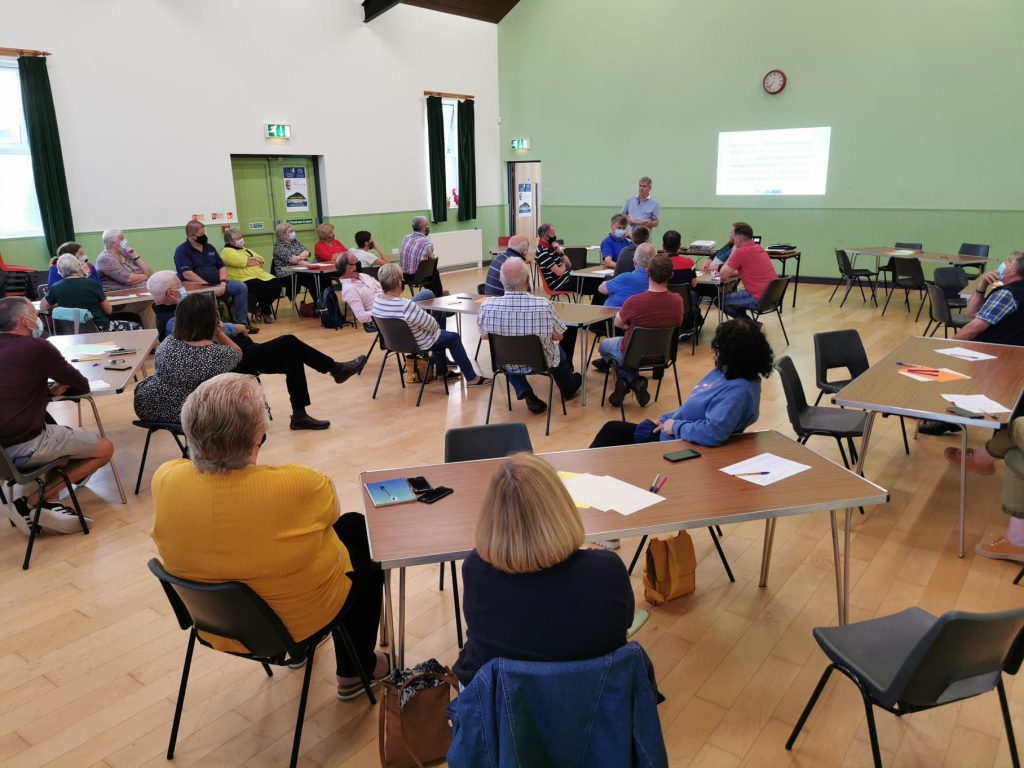 We also started to gather ideas about what the pub could be, and how everyone could benefit from it in the future. But this session for representatives of the local clubs and societies was only the beginning of the journey. Before engaging with more locals through a series of drop-in sessions, Menter Tafarn y Dyffryn has published a questionnaire and are encouraging as many local people as possible to fill it in order to gather everyone's opinions.
Although there are many unanswered questions, we hope that the community as a whole will seize the opportunity to find the answers. But there are three important questions at this moment in time:
If not the Vale, where? If not now, when? And if not us, who?
The Questionnaire
We're asking everyone in Dyffryn Aeron to complete a questionnaire on the future of the Vale and how the pub can continue to be at the heart of the community.
If you have a few spare minutes, please click on the link and share your thoughts! https://forms.office.com/r/kggBWHiA3V